Filled with stories and exercises, this short, actionable book guides you through:
Reframing the negatives into signposts of what you want and need at work
Identifying overused strengths that may hold you back
Aligning your values with your career, in everything from how you work and communicate to what you do
You'll also find specific, practical advice for crafting your personal career strategy.
Identify what you want, and then nail it!
Working with this book is like having a business coach at your side.
If you're ready to embark on a meaningful, rewarding career path, dive into Nail It! today.
"Karen Kelloway has NAIL'ed IT! Her personal anecdotes and intimate conversational tone speak directly to readers, welcoming them to a world where personal and professional advancement is a highly achievable goal. That, combined with her insightful questions, illustrative examples and user-friendly format, make this book a practical, interactive guide to career transformation. An essential read for upwardly-mobile professionals."
"Karen Kelloway has written a powerful book that would make the perfect gift for the career floundering person in your life. She writes with authenticity as she warmly shares her life lessons coupled with clear and practical strategies for uncovering your ideal workplace and career."
"NAIL IT! is a fabulous tool for coaches and their clients ... I can't wait to share NAIL IT! with young leaders and seasoned professionals who want more from their career. Thank you, Karen, for making this mysterious process enjoyable and immensely practical."
Bulk Book Purchase Offers
NAIL IT! 2nd edition is a great little handbook to help employees dive in and start to reflect on how to evolve their own career development within the organization.
Purchase books in bulk for employee training and development. You can purchase directly from Career Story Project for the following discounts:
11-20 copies: 20% discount
21-49 copies: 25%
50-200 copies: 50% discount
Or purchase from Amazon.
Why Order Bulk?
When you purchase 10 or more copies for your group, I can Zoom into your meeting to observe and offer my external perspective.
Contact karen@karenkelloway.com to schedule her to be part of your book club.
Don't forget to download your complimentary book club Guide here.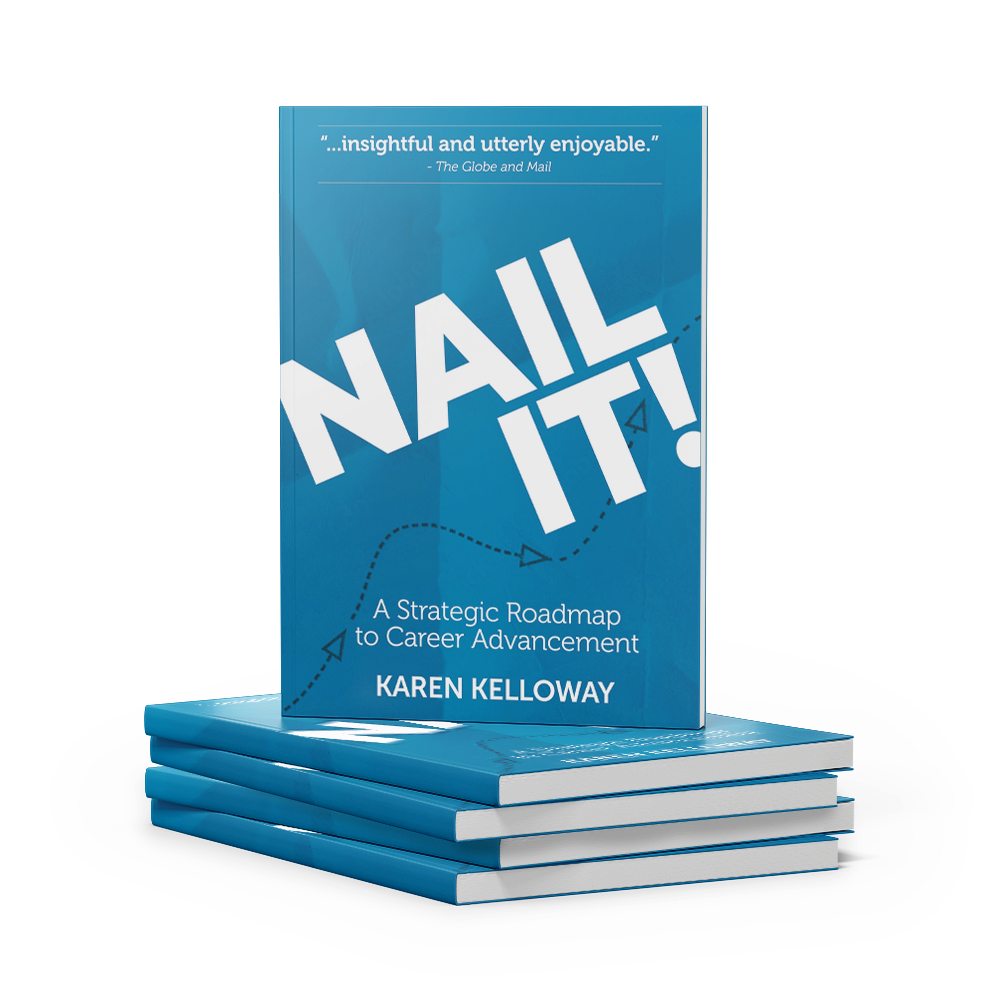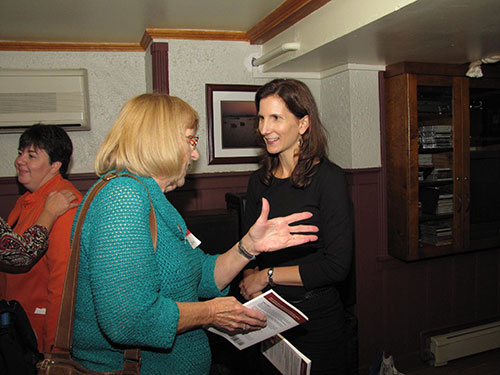 Karen Kelloway is endlessly curious about how people have applied the classic story elements of a hero's journey to their chosen career path — how they launched their careers, what obstacles they faced along the way and their resulting lessons learned that help them live and leave a meaningful legacy. She applies these lessons to all of her writing projects. An award-winning leadership coach and Founder/CEO of the Career Story Project, Karen coaches high-performing professionals on how to live their best career stories.