A magical Middle School novel about friendship, adventure and the deepest mysteries of the sea.
Join Alistair and his friends, Ben and Sadie, as they search for hidden treasure and instead find themselves caught up in a centuries-old pact.
"Fast paced, with equal parts mystery and intrigue, this middle grade novel will keep readers up past their bedtimes in their race to finish it and uncover the secrets that are skillfully revealed by the book's ending."
Every town has a secret. And Brigus, Newfoundland, is no different. For hundreds of years the Pact of Protection has held, and the seaside fishing town has guarded an ancient and dangerous knowledge. But when business tycoon Mr. Grey begins blasting rock for a tunnel, it's more than rock that is blown apart: the pact itself is weakened and bits of the secret begin to slip out.
In their search for hidden pirate treasure, Alistair and his friends Ben and Sadie, stumble into the middle of this mystery. The more they learn about the pact, the more the shrieking song, the unexplained leaks in the fishing vessels, and the mystery ship in the harbour begin to make sense.
Partnering with the pact keepers, Alistair, Ben and Sadie must re-instate the agreement for the benefit of all. If they don't, a lot more than a few ships will be harmed. Everything the good people of Brigus understand about the sea could be in danger.
A magical middle grade novel full of intrigue and adventure, Keepers of the Pact will inspire bravery in intrepid explorers and mystery seekers everywhere.
Author's note:
Keepers of the Pact blends fact with fiction and adds in a supernatural twist.
The idea for Keepers of the Pact emerged from a visit to the historic town of Brigus, Newfoundland and Labrador. I was immediately taken by its beauty, its rolling landscape and of course, the tunnel!
There are three anchors that influenced my story:
First, the tunnel,  a 30-meter pathway blasted through solid rock in 1860 so that vessels could more easily unload their cargo.
Second, a reported mermaid sighting in the St. John's harbour in 1610.
Third, the fabled stories of Peter Easton's pirating activities along the NL coast.
The timelines are, of course, blurred, to bring readers this modern-day tale of three friends looking for treasure but finding something else altogether.
Praise for Keepers of the Pact
"Karen Kelloway beautifully weaves together strands of adventure tales, mythology and lore, and the relatable lives and wonderings of young people, creating a fun and rollicking page-turner. Readers of all ages will learn from this culturally and historically rich book, and feel like they have taken a plunge into the waters of Brigus Bay with Alistair and his friends."
"I was very much intrigued and moved by this awesome story. As I was reading, I could actually see it in my head like a movie. It brought back beautiful memories of the merpeople that were told to me by my Ami."
"Suspenseful, believable, and original, this tale will have readers fascinated from the first secret treasure hunt in the Misty Cove caves, through the puzzle of a strange creature held prisoner in a schooner's hold, to the satisfying ending. Alistair, Ben, and Sadie, three intrepid youngsters, with the help of Ben's kiju and Chief Jo, discover answers through their own hidden gifts and strengths. Keepers of the Pact is a delight!"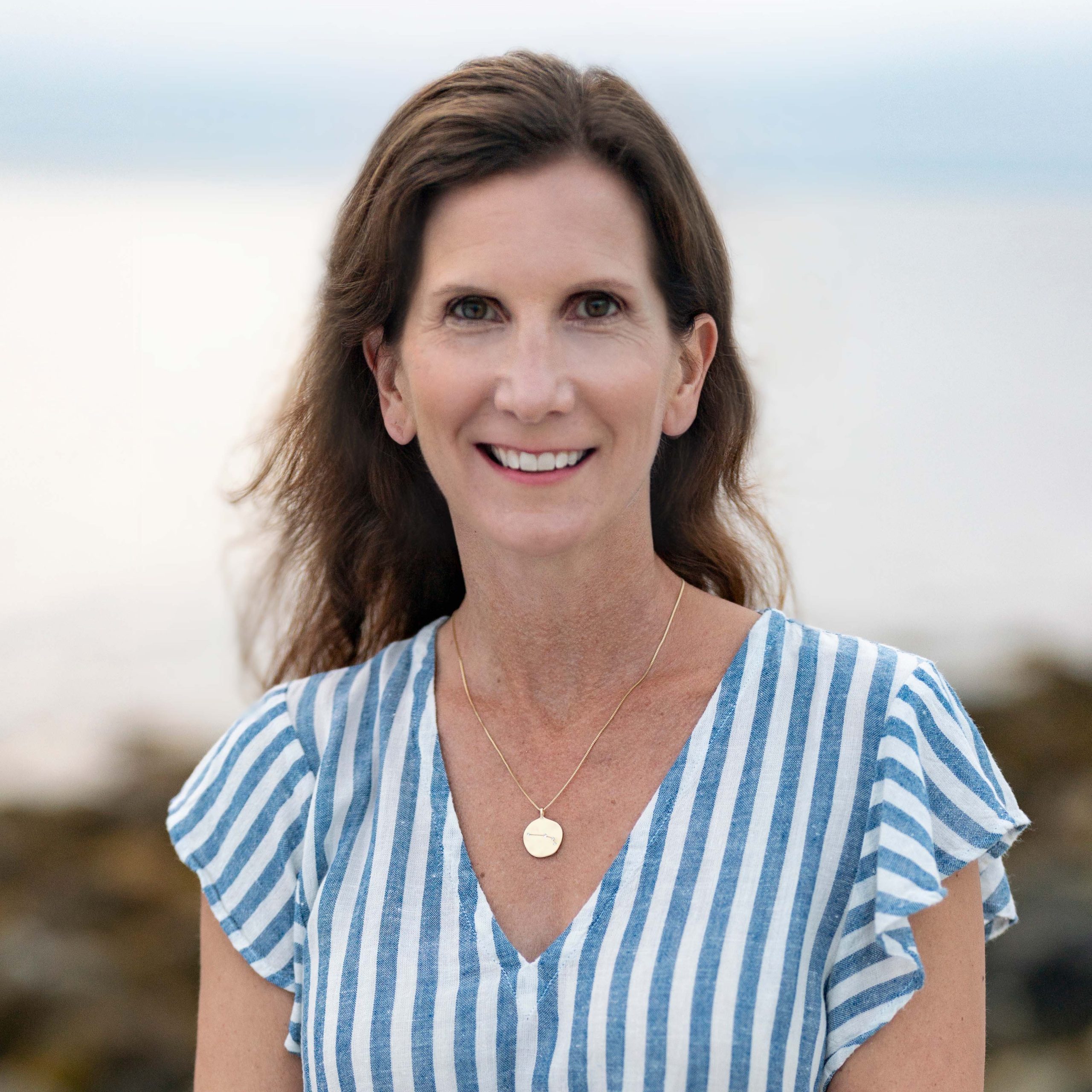 After reading Harry Potter, Percy Jackson, and The Land of Stories, the author's son said, "I've run out of things to read. Why can't I find more books about kids my age who love adventure?" So, Karen Kelloway wrote Keepers of the Pact. The good news? Not only does the author's son, Tristan, approve, but so does her daughter, Gabrielle. 
In her other life, Karen is the Founder/CEO of the Career Story Project. She works with organizations, executives, and entrepreneurs to create a rewarding career path and believes in the power of storytelling to learn life lessons. Karen lives in Halifax, Nova Scotia, with her husband, two teenagers, and their fluffy black-and-white Havanese, Chewie.